Intercom

Systems

Solutions
Whether your needs are a basic intercom system for a home, ora fully integrated one for an apartment complex, Adtech Systems can provide the solution.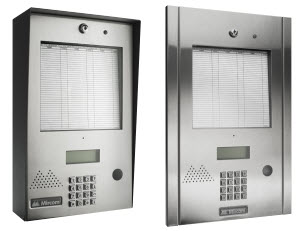 Many apartments now have proximity cards to access the premise, CCTV monitoring the entrance and various locations, and the ability to view the CCTV remotely, or from your own suite.
It is important that no matter what system you install, that it works for you and meets your needs. It must be easy to maintain, and pull reports from as needed. It must also be quick and easy to delete and add cards.
We integrate parking garages, doors, and elevators as needed in many complexes
Contact Adtech Systems at support@myadtech.com to meet with a professional to discuss your needs, all at no cost to you!